Looking to bring the MAGIC, FUN and SPARKLE of face painting to your next event?
You've come to the right place!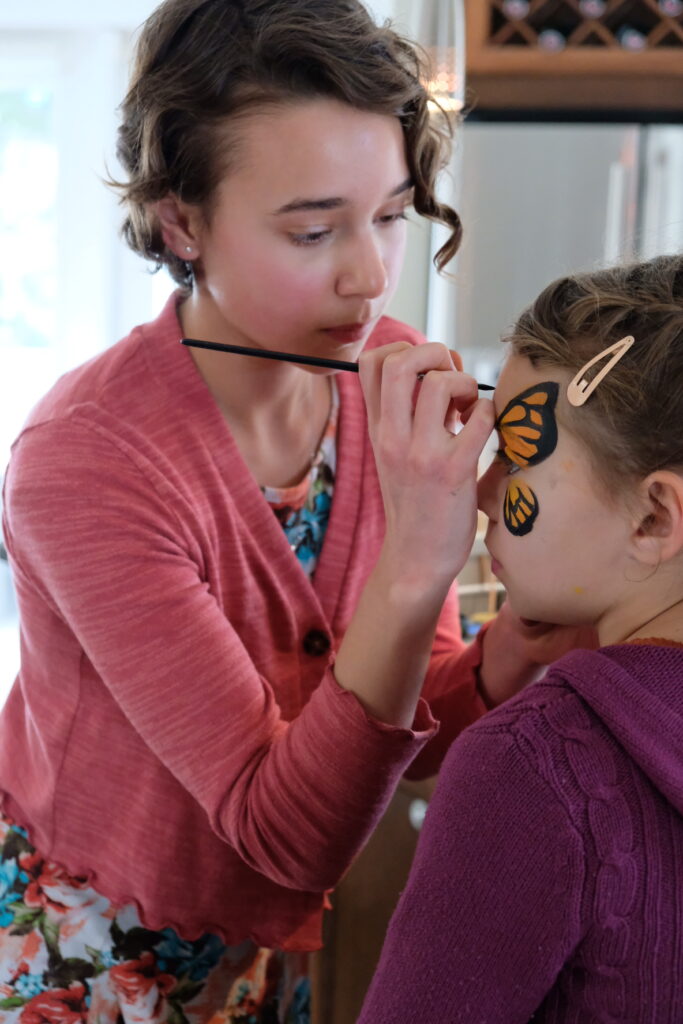 It's a pleasure to meet you! I'm sixteen and the eldest of three siblings.  I may be young but chances are you'll be pleasantly surprised how mature, respectful, and responsible I am… "beyond my years" as many have said. I have a passion for art, children and bringing excellence to everything I do. So when you hire me, you can expect the sparkle of excellence. My art's whole purpose is to lift spirits and inspire imagination. I'd be honoured to foster that experience at your next event! See you then!
We provide amazing Face Painting Services for all ages
We Make Everyone Feel Special

In your free consultation, we will discuss your plans for your event, including your dates, desired outcomes, facilities, attendance numbers, etc. Book your consultation here.

If we decide we're a good fit to work together, you can book me in for your event so I can help you make it a stunning success!

Make Magic Moments
When your special day arrives, you can feel total confidence and certainty, knowing that the magic and joy of face painting will be bringing added sparkle (and lots of smiles) your event.
Oh, Kiara is such an amazingly talented, beautiful, kind, and loving artist. It was an amazing experience to have my face painted by her. I had so much fun… we were even laughing at times while she painted me as as a tiger. I carried on with my whole day feeling fired up from all the love. Thank you so much Kiara! You're such an incredible artist!
Find out if my services are right for you with a quick, free consultation.